Uxbridge Cleaners - A Leading UB8 Cleaning Company For Uxbridge Cleaning Services
The days when people had the luxury to clean their own homes regularly are long gone. Nowadays everyone is so busy with their jobs and families and other priorities that we're just thankful to get home at the end of a long day and get to bed. In a time when twenty-four hours in a day doesn't seem enough by a long shot, few people have the luxury to clean their houses thoroughly on a regular basis. However, home cleaning is not something you can neglect. Keeping your house clean is essential for maintaining a healthy and positive environment inside the house. The state of your home will directly affect your mood, your health and the wellbeing of your family. For these reasons, and many others, hiring a UB8 cleaning company is an absolute must. Give us a call at 020 3743 8231 to get in touch with our cleaning contractors.
One of the first things you'll read everywhere is that you must work with cleaning agencies that are licensed. There are numerous reasons behind this advice. A licensed cleaning agency is undoubtedly a responsible one. Licensing involves undergoing various checks and tests which means that the cleaning company meets industry and legal requirements in terms of the service delivered, the equipment used, pricing, ethics of the trade and so on. In other words, when you work with a licensed cleaning company all the basic concerns and worries you might have are immediately negated. Uxbridge Cleaners is a fully licensed and registered Uxbridge cleaning agency and we painstakingly review each of our employees to ensure you get the safest, most efficient service possible.
Our Cleaning Contractors Will Meet All Your Uxbridge House Cleaning Needs
If you're worried that you'll need to hire different UB8 cleaning agencies for each of the tasks in your home, you haven't taken a look at our services portfolio yet! There is absolutely no cleaning task that is too big or too small for our team of professional cleaners. From oven cleaning Uxbridge and kitchen cleaning services that will make your kitchen smell like Martha Stewart's dream kitchen to upholstery cleaning and carpet cleaning services that will make your sitting room the envy of all your guests, our cleaning contractors will have your entire house clean and sparkling in no time. If you've got any specialty cleaning requirements or you need some niche cleaning services, call our UB9 cleaning professionals at 020 3743 8231 to find out how we can be of help.
Cleaning A House Is Not A One Person Job, Book Uxbridge Cleaning
Cleaning an entire house is not a job for one person. Even with a tonne of determination, energy and a day off you'll find yourself tiring very soon. Cleaning doesn't just involve scrubbing and washing things: you've also got to lift and carry around heavy items, put things out to dry and install things once you're done. It's nearly impossible for a single person to be able to do all this successfully without hurting themselves or doing a substandard job. That's why we use a team of professional cleaners to make sure nothing in the house gets overlooked. We understand that it's a big task so we'll arrange a team of skilled cleaners perfectly suited to your task.
To get in touch with our cleaning contractors, please call us at 020 3743 8231. Our UB9 cleaning team will be glad to help you with price quotes and any other questions that you might have.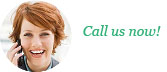 020 3743 8231