Testimonials
I would certainly recommend Uxbridge Cleaning Company to anyone in need of a quality...
Need to say thanks to UxbridgeCleaners for their recent help with our hard floor cleaning. In...
Cleaning has something I've never be serious about but I always managed on stay on top of...
When I wanted help with my home cleaning I was concerned that the cleaning company I hired...
I started using UxbridgeCleaners because I have my daughter over at the weekends and I like...
When it came time for us to do our end of tenancy cleaning we knew that such a large,...
My girlfriend and I were never completely sold on the idea of a professional cleaner. Sure,...
Having the sofa cleaned is not something that you think about very regularly, until you...
I've always held back on getting a cleaner because I could never convince myself to spend so...
A lot of cleaning tasks can be done by a cleaning company for a very reasonable price as I...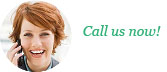 020 3743 8231