Customer reviews and satisfaction are extremly important to us
I would certainly recommend Uxbridge Cleaning Company to anyone in need of a quality cleaning service. I hired their cleaners to deep clean my flat and they really did do a fabulous job. Their hard work and can do attitude turned my house into a clean and beautiful space and I can't thank them enough.

Need to say thanks to UxbridgeCleaners for their recent help with our hard floor cleaning. In something of an old house, I'm often worried about whether I'm using the right chemicals and products and what not. Well, not only do they do the cleaning for me, but I know that I can ask them for advice for future reference. They're really friendly and you can tell that they know what they're doing, which is always very reassuring. Thanks once again.

Cleaning has something I've never be serious about but I always managed on stay on top of things. I couldn't say this about my upholstered furniture though. Over time it became dirty and a little worn, and was more than I could deal with. Wanting to restore it, I called up UxbridgeCleaners. They were able to give me the info and support I needed to get the job done. A cleaner was deployed to my house and she wiped, washed, and repaired my furniture, so it looked better than when I bought it.

When I wanted help with my home cleaning I was concerned that the cleaning company I hired would not stay for the full time, and would leave the tough jobs for me to do as friends of mine have this problem with other cleaning agencies. UxbridgeCleaners however are very different and they do a professional job for me every single time they visit. The cleaning work they have done for me is excellent and it includes jobs like oven cleaning and cleaning behind the fridge and the kitchen cupboards. I would recommend others use these cleaning professionals.

I started using UxbridgeCleaners because I have my daughter over at the weekends and I like my house to be especially clean for her. I'm on a tight budget so I wasn't sure, but I thought why not - and it was without doubt a good choice! I actually just rang up the first firm that I found on the internet... Which turned out to be the one I used. They told me the prices, asked about if I'd like them to be one-off cleanings or on going, and now, they're a part of my weekly routine.

When it came time for us to do our end of tenancy cleaning we knew that such a large, intensive job would need help from the professionals. We contacted UxbridgeCleaners and we immediately knew we had made the right choice. They were perfectly compliant to our needs and instructions, offered a really decent quote and when the cleaners arrived they were absolutely lovely. We left it to them and when we returned the place looked exactly as it did on the day we moved in - if not better! I will be hiring them again to clean our now home, there is no doubt about that.

My girlfriend and I were never completely sold on the idea of a professional cleaner. Sure, we were aware of the positives, but weren't entirely sure it would be worth the money. Well, that's what we thought until we came across UxbridgeCleaners! We hired them on a spur of the moment, just to see if it really is worth it, and I can say without a second thought that it was. They got the place looking spotless in just a couple of hours - every corner, every surface were properly taken care of. It didn't cost the earth, like we were expecting either, so we got to relax and enjoy the day, rather than spending it cleaning. They're definitely on our 'regular hiring' list now!

Having the sofa cleaned is not something that you think about very regularly, until you actually have it done in the first place. I have found that I never really knew quite how good a job an upholstery cleaner could do, until I used UxbridgeCleaners the other day. They really do make light work of what could be seen as a very delicate and difficult job. I am very pleased with the results that I have had form them, and will certainly be using them again in the future, or at least until my dog messes up the sofa again!
Jacqueline Hill
31/07/2014

I've always held back on getting a cleaner because I could never convince myself to spend so much money on something that I could do myself. That was of course before I started taking on more shifts at the store and then any time to myself I got I spent sleeping instead of doing what I wanted. UxbridgeCleaners had some incredible prices and it meant that I got more me time and less cleaning time. All these years I've had nothing to worry about, the price is great and when you see the great service and results that come with it, you'll so see it's worth it!

A lot of cleaning tasks can be done by a cleaning company for a very reasonable price as I have found. I'm the first to admit that I am lazy about cleaning, and this means I don't really get to grips with some of the tougher jobs like scrubbing lime scale off the shower tiles or dusting down the kitchen cupboards. However UxbridgeCleaners have been an absolute revelation and they have come and done all the hard jobs for me! Saving me a lot of time and hard work. They quote for every job they do and the prices are very reasonable, which means that I know what I'm getting for my buck.

I was fed up with my home always looking grubby. I needed a complete overall clean up in my kitchen and bathroom as well as the other parts, but the living room and bedrooms were not so bad. I came across a local company and made an appointment to discuss my needs. A staff member came and gave me a quote that I was pleased with. From then I sorted a date and looked forward to seeing the end result. The cleaners arrived on time and set to work. They covered every small detail such as light switches, door knobs and under the beds. The work they did was wonderful.

Knowing full well that there are a great many things to think about in terms of cleaning the house, I decided not to bother with all the messing about, and got UxbridgeCleaners in. They do a marvelous job of making my house look nice and tidy, and for all of their hard work I give them a rate that I think is daylight robbery. However, they seem to think it's fair that I pay them so little! I would recommend that anyone looking for a cheap and efficient cleaning team give them a shout, they are really good.

Should you be the type who concerns themselves with how their house looks on a cleanliness level, then you will understand how hard it is to clean effectively in this way on your own. I have been using UxbridgeCleaners for exactly that reason, and it is with great aplomb that I applaud their ability to clean so well, and so quickly! It seriously is a miracle in front of your eyes! I have had a great time with this company, and I am sure that anyone else will do as well, they are truly wonderful!

I run a small office, and thought I already had office cleaners, I wasn't really impressed with the service I was getting for the prices I was paying. I started looking around for alternative office cleaning companies and stumbled across UxbridgeCleaners. The prices were very fair and there were some good recommendations for them too. I hired them on a trial basis but was very impressed with their work. They were quick and efficient, got everything done in a timely fashion and worked to a very high standard. They were also really unobtrusive, which is essential for office cleaning! Now I hire them regularly and couldn't be happier!

My two young children one day thought that it would be a great idea to use their bedroom carpet as a canvas. They decided to draw on it using pens, crayons, paint and even some of my make up. When I walked in, I was surprised to see the state of the carpet. I called UxbridgeCleaners and asked if they could do something to help. They reassured me and sure enough, 3 days later the carpet was cleaned to the point where it looked brand spanking new! I am ever so surprised, yet thankful, since it didn't even cost me an arm and a leg!

When my wife told me she'd hired a professional cleaner I didn't know what to expect. I did some research into UxbridgeCleaners before our cleaner arrived and there were lots of good reviews and positive feedback that eased my worries a little bit! When our home was cleaned I was very surprised and impressed. The cleaner did a brilliant job and left our house looking spotless! If we hire a cleaner again we'll certainly be hiring one from this company! My wife and I were both pleased with the service, which was very affordable too. Make sure to call this company if you need a professional house cleaner!

My mum has been after a professional house cleaner for years now, and I decided to hire one for her from UxbridgeCleaners. I'm really really glad that this was the company that I chose as the service has been nothing short of fantastic! Both my mum and I are really impressed and I'm thinking about hiring a cleaner for my own home as well. This is a brilliant service -really helpful, amazingly affordable and the staff are all really friendly and experienced as well! This was such a great decision and we're both very pleased with the results.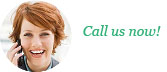 020 3743 8231