UB8 Cleaning Services For Uxbridge End of Tenancy Cleaning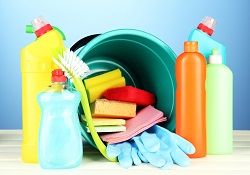 Moving out of a home is never easy, and when you're a tenant there is so much to take care of before you hand over the keys to your old landlord. One of the most important tasks to attend to before you move out is that of end of tenancy cleaning. End of tenancy cleaning refers to the act of cleaning out, arranging and tidying up a home before you hand over the keys to the landlord. Whether or not your landlord insists on the same, it helps to make an extra effort as a gesture of goodwill, and it will also help you get your deposit back. If you're worried about not being able to handle your Uxbridge end of tenancy cleaning on your own, don't be: Uxbridge Cleaners is a trusted name in the UB9 domestic cleaning services industry. Give us a call at 020 3743 8231 for more information.
End of tenancy cleaning isn't limited to a single UB8 cleaning service: our cleaning contractors will work on the house from top to bottom to ensure that it is in pristine condition and there's nary a speck of dirt anywhere in the house. Our end of tenancy cleaning service is designed to help you make the best impression on your old landlord and the next tenants: they'll be thanking you for weeks to come!
We Are the Best at End of Tenancy Cleaning in Uxbridge UB8
When you hire our professional cleaners for UB9 end of tenancy cleaning services you can be certain of the best results that money can buy. Unlike other cleaning agencies in the region that are focussed only on the fiscal side of the business, we base our services and activities around providing our customers with results that exceed all their expectations. From a cluttered kitchen to a messy bedroom, we'll clean, arrange and neaten every bit of the home to make it look as good as new!
One of the benefits of hiring our cleaning agency for end of tenancy domestic cleaning is that it helps lighten your load during a home removal. When you're already troubled about packing all your things, moving them to the new house, making sure all your belongings are safe and trying to fit all the service providers into your budget it doesn't seem fair to have you worrying about yet another thing. Since you can't quite leave the house in a mess when you move out, leasing the task out to our professional cleaners is a great way to get the job done without having to lift a finger yourself. Contact us at 020 3743 8231 for advice on coordinating cleaning services with home removals.
Our End of Tenancy Cleaners Are Available 24/7 across Uxbridge UB8
Another advantage is that it helps you secure your initial deposit: many landlords will deduct money for small scrapes and messes around the home and by the time your initial deposit is returned to you, it's only a fraction of the original amount. Instead of losing out on a lot of money and getting labelled a slob in the bargain you can make the most of our affordable domestic cleaning services and end up saving more money on the whole! Uxbridge Cleaners is known for its pocket-friendly home cleaning services.
Another reason behind the popularity of our UB9 cleaning service is the myriad of domestic cleaning services Uxbridge we offer. Whether you're looking for oven cleaning and kitchen cleaning services or sofa cleaning and upholstery cleaning services, our cleaning agency has a services portfolio to rival the very best in the world! From bathroom deep cleaning services to quick-fix spot removals we've handled it all, and more!
If you'd like to work with our UB8 cleaning agency, give us a call today at 020 3743 8231.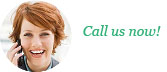 020 3743 8231