Use Our UB8 Domestic Cleaning Services To Keep Your Uxbridge House Clean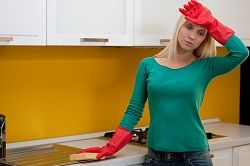 Keeping a home clean is easier said than done. Our cleaning experts suggest that doing a little bit everyday does help keep the mess under control on a day-to-day basis but it is equally important to give your entire house a thorough clean every now and then. Some people prefer deep cleaning their homes once a month while others plan a massive cleaning project every quarter of a year. Either way, it's important to painstakingly clean every nook and cranny in the home to prevent dirt and disease. Uxbridge Cleaners is a well-known cleaning agency that provides a diverse range of domestic cleaning services. To learn more about our cleaning contractors please give us a ring at 020 3743 8231.
Let us begin by taking a look at some of the UB8 house cleaning services that we offer. Our UB9 cleaning professionals are carefully trained to provide fantastic results and leave your home sparkling. In contrast to many other cleaning agencies that have a standard cleaning procedure for the entire house we use a unique technique for each part of the home to ensure that every room gets the specific attention it needs. Our cleaning contractors will use different cleaning methods and supplies depending upon the particular cleaning challenges each room faces.
Uxbridge House Cleaners that Can Give You Top-quality Services
The bathrooms are some of the most important and most difficult-to-clean parts of any home. And yet, it is important to keep them clean to maintain hygiene and health standards. Our cleaning contractors will use disinfectants and germicidal solutions to wash and scrub every surface in the bathrooms. The bathing area, the tiles, the toilet, the bidet and the shower area will all be de-greased, de-scaled and polished. All your bathroom fittings will also be appropriately scrubbed clean and damp wiped as required. Our service is known for its attention to detail: the pipe work, light fixtures, radiators and sockets are all wiped clean as well! As one of the best UB9 cleaning companies we take pride in our exacting service.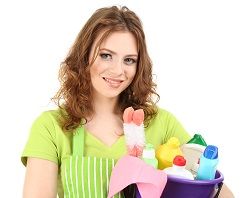 The kitchen is the heart of any home and so it's essential to keep it as clean as you possibly can. Our cleaning professionals have a UB8 kitchen cleaning service that is second to none. Apart from washing and polishing all the surfaces in the kitchen our cleaning contractors will also clean out all the cabinets and drawers. Each kitchen appliance is individually wiped down while all the crockery, utensils and cutlery are properly arranged and stacked. The kitchen tends to build up a lot of grease and grime so our cleaning professionals will de-grease, de-scale and polish the sink and taps, the wall tiles, the extractor fan and floorboards. Large appliances such as the washing machine and the refrigerator are also cleaned. You'll be glad to hear that our oven cleaning service has been rated as one of the best in the city! And if this wasn't enough, we'll also empty all the trash and give your garbage disposal bins a deep clean as well! For more information on our Uxbridge kitchen cleaning service give us a call at 020 3743 8231.
Easy House Cleaning in Uxbridge UB8
The halls and stairs that lead to and fro the different rooms in your home are just as important and deserve as much attention. Our UB9 domestic cleaning services include vacuuming all the carpeted areas and scrubbing and washing all the hard floors. Windowsills and door fittings are given extra attention because these tend to get very dirty as they're exposed to the external elements. Our cleaning company Uxbridge believes in leaving every surface sparkling, which means any nasty blemishes or spots on the walls and floors will be individually tackled and our Uxbridge upholstery cleaning service will guarantee that your home is properly smartened up! To get more information about how Uxbridge Cleaners can be of use to you, give us a call at 020 3743 8231.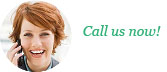 020 3743 8231